Xyzal — instructions for use of tablets and drop
Drug Xyzal — usage instructions
If you have an anti-allergic drug Xyzal before starting therapy should be acquainted with the peculiarities of its application, indications, adverse reactions and contraindications. Included in the carton with the drug Xyzal manual also contains similar information concerning the nuances of using drugs. In our article will be transferred analogues of this medicine.
Pharmacological effect and release form
Instructions for use and composition
Side effects
Method of application and doses
Analogues of the drug
Pharmacological effect and release form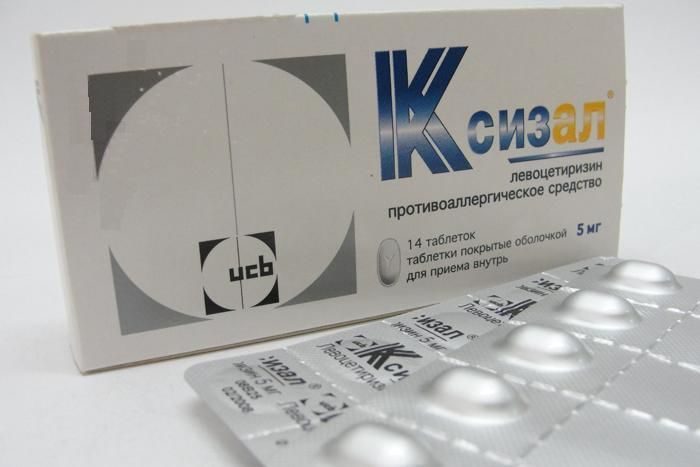 Drug Xyzal has two dosage forms:
white oval tablets film shell, one side of which is engraved with the letter «Y» (tablets Packed in foil blisters of 10 or 7 pieces in one carton packing can be blister 1-2);
drops Xyzal in the form of a colorless transparent solution (the drug is sold in bottles of dark glass with a plastic dropper bottles volumes of 10, 15 and 20 ml).
Each form of output is intended for systemic treatment of allergic diseases. Antihistamine effect medications due to part of it by levocetirizine, which acts as a histamine antagonist (competitive). This substance blocks the receptors (H1-histamine).
The active ingredient effective in the treatment of vitaminzawisimah stage of Allergy. It helps to reduce the migration of eosinophils, eliminates the increased vascular permeability and inhibits the release of mediators of the inflammatory process.
The drug facilitates the Allergy and prevents its development, and has antipruritic and protivoekssoudative impact. Therapeutic dosage does not contribute to the appearance of sedative effect.
After oral use the tool quickly and almost completely absorbed from the gastrointestinal tract. Simultaneous administration with food does not reduce the completeness of absorption, but slows its speed. The drug is metabolized in liver and excreted in the urine and feces.
Instructions for use and composition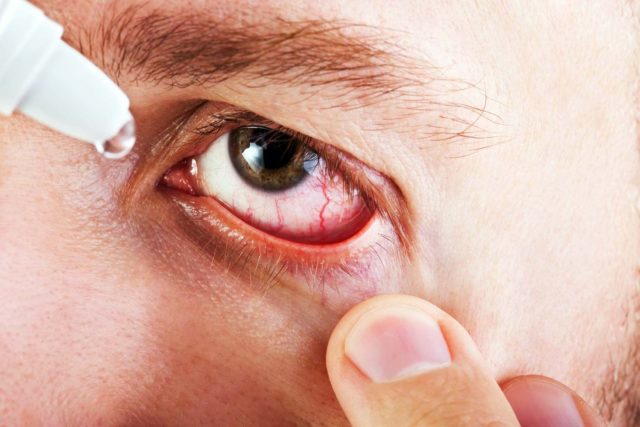 Pills and Allergy drops Xyzal prescribed for the treatment of the following diseases and conditions:
symptomatic treatment of perennial and seasonal allergic rhinitis;
hay fever;
symptomatic treatment of allergic conjunctivitis;
urticaria;
various dermatoses (allergic) rash / itching.
The drug is Xyzal a few different in different forms of this drug. In both the forms of medicines as the main ingredient acts as levocetirizine dihydrochloride in the amount of 5 ml per 1 tablet or 1 ml drops.
Xyzal tablets are composed of such excipients:
lactose monohydrate;
ICC;
colloidal silicon dioxide;
magnesium stearate;
film shell consists of macrogol 400, titanium dioxide and these.
Drops are used the following additional components:
acetic acid;
sodium acetate;
propylene glycol;
methyl parahydroxybenzoate;
glycerol;
parahydroxybenzoate;
sodium saccharin;
purified water.
Side effects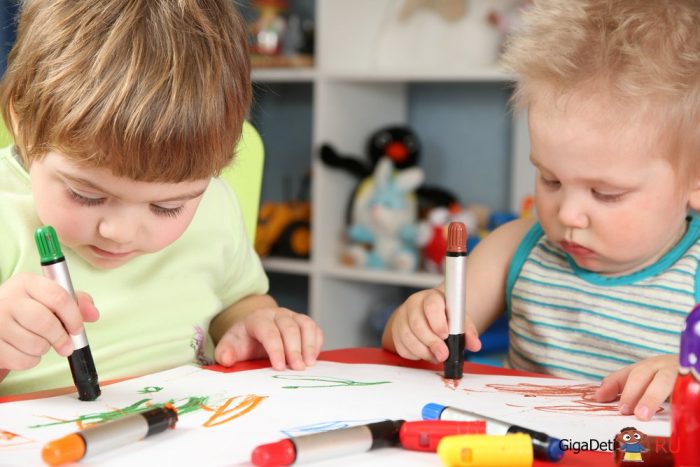 If you are going to use a medicine, Xyzal, instructions for use contains the following information regarding the side effects and contraindications for use of the medicine. Any form of the drug is forbidden to use in the following diseases and conditions:
hypersensitivity;
terminal renal failure;
during pregnancy treatment Sisalem not carried out;
the same applies to the breastfeeding period;
cannot be combined with ethanol.
Important! With caution the drug is prescribed for chronic renal failure, in the elderly, hyperplasia of the prostate gland, spinal cord injuries and other conditions predisposing to urinary retention.
Additional contraindications for a certain drug forms:
The use of pills need to give up lactose intolerance, galactose-glucose malabsorption and inadequate intake of lactase. This form is contraindicated in children below the age of six years.
The drug is in the form of drops is not prescribed to children under two years of age.
In the treatment of Kisala possible side effects:
Immune system: hypersensitivity and anaphylaxis.
Food: increasing appetite.
Psyche: aggression, anxiety, insomnia, agitation, depression, hallucinations, suicidal thoughts.
Nervous system: fainting, convulsions, paresthesia, tremor, dizziness, dysgeusia.
The ear: vertigo.
The organs of vision: blurred and impaired vision, inflammation.
Cardiovascular system: palpitations, thrombosis of the jugular vein.
Respiratory system: increased rhinitis, shortness of breath.
Gastrointestinal tract: vomiting and nausea.
Other side effects: hepatitis, urinary retention, dysuria, angioedema, pruritus, urticaria, rash, drug erythema, hypotrichs, photosensitivity, cracked. You may also receive pain in the muscles, peripheral edema. Some patients gain weight, there is cross-reactivity, and modified liver function tests.
Method of application and doses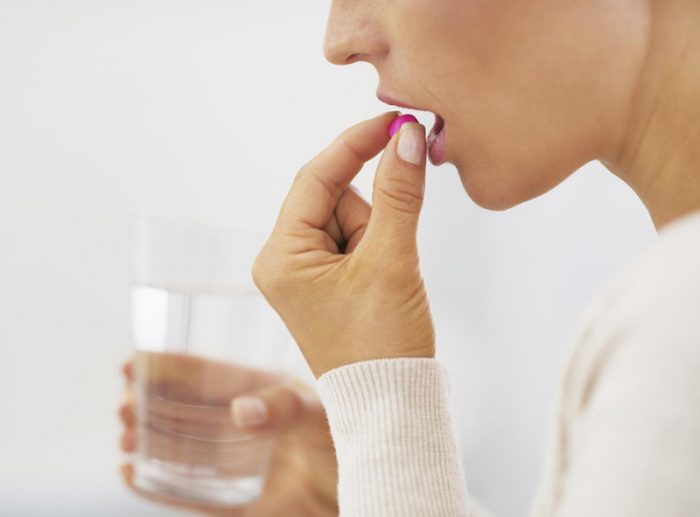 We figured out what appoint Xyzal left to learn the nuances of its application. Tablets and drops can be taken orally on an empty stomach or during eating. Pills washed down with water and the drops can be diluted in a little water.
Daily dose for children ranging from the age of six and adults is 5 mg, which is equal to 20 drops or 1 tablet. Daily dose for children from two years old and under 6 years is 2.5 mg (ten drops). This dose must be divided into two steps.
The duration of therapy determined by the physician individually. Treatment can be stopped if symptoms disappear and then resume when they re-appear. With year-round rhinitis, the treatment can continue during the entire time of contact with the allergen.
An overdose of medication, there is drowsiness, anxiety, agitation. As treatment is recommended gastric lavage and administration of activated charcoal if the drug was adopted recently. There is no specific antidote, hemodialysis is ineffective, therefore, symptomatic therapy and means to support the body.
Analogues of the drug
Among the analogues of this drug include the following drugs:
Altet is the best and cheaper alternative of Xyzal, which used the same active ingredient in the same dosage. The drug has its side effects and contraindications that need to be explored.
Pencent is Indian drug also made on the basis of levocetirizine dihydrochloride, so it has the same indications for use as described the medications.
Suprastine is made in Hungary and has the same pharmaceutical form and function.
Before using any analog you should consult with your treating specialist. As levocetirizine may cause drowsiness, during treatment should refrain from driving transport and work that requires concentration and quick reactions.
Popular articles